The TF Workshop Arkham Knight Contest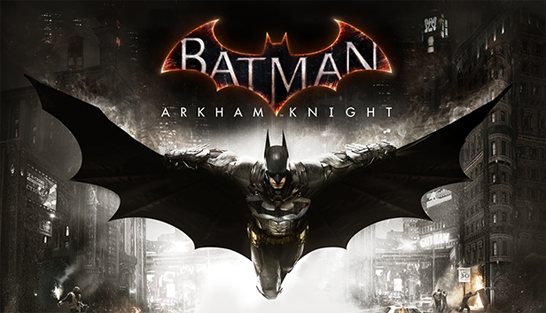 This year's Workshop Contest is underway, and this time around we've got a doozy of an IP for the talented folks in the TF2 community to sink your teeth into: The dark knight himself. The caped crusader. America's favorite cave-dwelling orphan. And, as of today on Steam, the star of the conclusion to Rocksteady's epic Arkham Knight trilogy.
This is not a drill, you guys. This year we got Batman.
Here's how the contest works:
Submit your Batman Arkham video game-themed item to the Team Fortress 2 Workshop. There's no limit on the number of entries you can submit. However, each submission is limited to a maximum of two contributors. Contest entries must be submitted through the Team Fortress Item Import Tool and tagged with "Batman".
Entries are open from 10:00 AM Pacific Daylight Savings Time on October 28, 2015, to 10:00 AM Pacific Standard Time on November 16, 2015 . (Entries must comply with the Steam Subscriber Agreement, Workshop Supplemental Terms and Team Fortress 2 Workshop guidelines. You can also read the complete Arkham Knight contest guidelines here.)
When the contest ends on November 16th, we'll select up to three winning entries, which will be given out to all people who purchased the game up to that point. And remember, normal Workshop terms apply, so outstanding entries may show up in the TF2 store later on.
In addition to being featured as the Genuine-quality items awarded for Arkham Knight Steam purchase, the contributors who submitted the winning entries will (subject to the contest terms above) get a free copy of the following Warner Bros games on Steam:
Batman: Arkham Knight
Batman: Arkham City – Game of the Year Edition
Batman: Arkham Asylum Game of the Year Edition
Batman: Arkham Origins
Batman: Arkham Origins Blackgate Deluxe
Mad Max
Lego Worlds
Bastion
Injustice: Gods Among Us Ultimate Edition
F.E.A.R
F.E.A.R. 2: Project Origin
F.E.A.R. 3
The LEGO Movie – Videogame
Scribblenauts
Scribblenauts Unmasked: A DC Comics Adventure
LEGO Batman
Mortal Kombat X
Mortal Kombat Komplete Edition
Lego Harry Potter: Years 1-4
Lego Harry Potter: Years 5-7
Watchmen: The End is Nigh
Watchmen: The End is Nigh Part 2
Scooby Doo! & Looney Tunes Cartoon Universe: Adventure
Hot Wheels World's Best Driver
Gauntlet
This contest runs through November 16th, and we'll announce the winners a few days after that. Whether you're an experienced Workshop contributor or a big Batman fan thinking about getting their feet wet for the first time, this is a great opportunity to try your luck. If you aren't interested in submitting content of your own, we're still counting on you to head over to the Workshop and vote on the entries that you want to see in the game. Good luck!
http://www.teamfortress.com/post.php?id=19045